.
.
Planet Earth or Planet Ocean? Ron Clutz offers a water-based model.
Science Matters
I recently came across this comment:
"During the height of the day at the equator, 1361 joules/m2/second (less 30% Albedo) is coming in from the Sun but the surface temperature only increases as if 0.0017 joules/m2/second is absorbed (or impacts the temperature at 2 meters). The extra 959.9983 joules/m2/second flows away from the surface effectively almost as fast as the energy is coming in.
Your calculator says surface temperatures should increase to 87C.
At night, virtually no radiation is coming in (and the upwelling less downwelling radiation) says the surface should be losing about 100 joules/m2/second but it actually only loses 0.001 joules/m2/second.
This is the real-world now versus the theoretical." Bill Illis
http://wattsupwiththat.com/2011/02/13/a-conversation-with-an-infrared-radiation-expert/
And then Derek John posted this: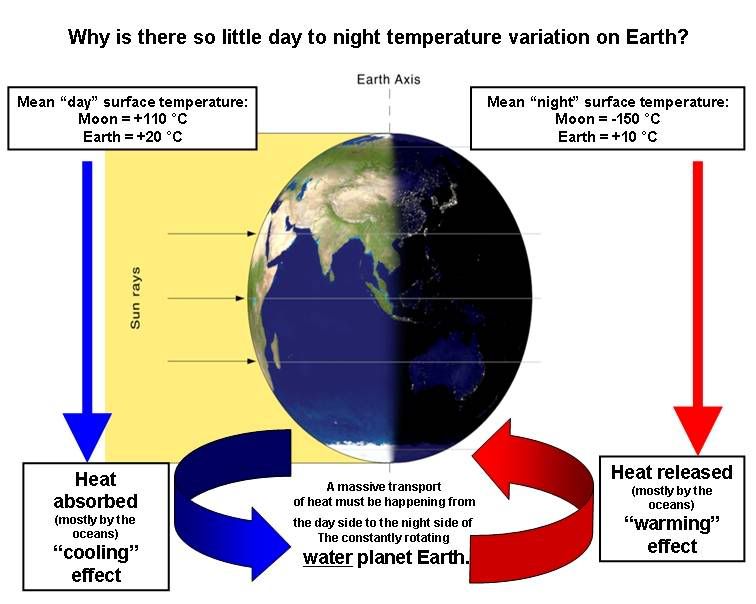 I was intrigued by the wheel in the diagram, but also puzzled about the numbers. In comparison to the moon, the earth's temperature decrease is small, but still the image…
View original post 1,973 more words