.
.
The culprit could be coming into view in the next day or so.
Spaceweather.com
Feb. 17, 2022: New images from the Solar and Heliospheric Observatory (SOHO) are giving us a better look at yesterday's farside explosion. SOHO coronagraphs recorded the most dramatic CME in years: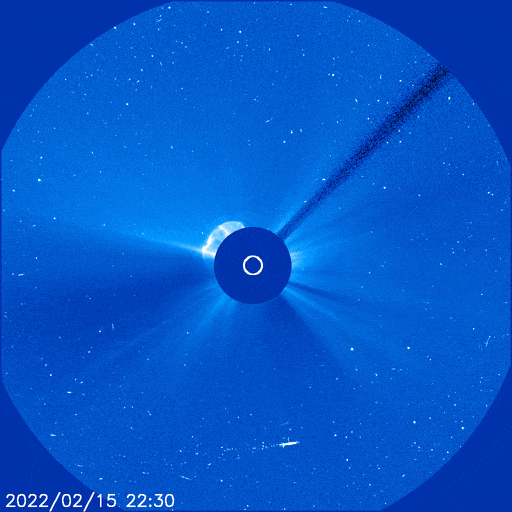 No, there won't be a geomagnetic storm. The explosion happened on the farside of the sun, so the CME is heading away from Earth. We dodged a bullet.
Some readers have asked "How strong was the underlying solar flare?" We don't know. Solar flares are classified by their X-ray output, but there are no spacecraft on the farside of the sun with X-ray sensors. Best guess: It was an X-flare.
You might suppose that the farside of the sun is hidden from view. However, researchers using a technique called "helioseismology" can make crude maps of the sun's hidden hemisphere. Their latest map reveals a huge farside active region: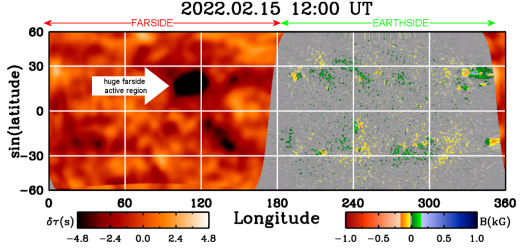 The black blob is a sunspot group–a big one–and…
View original post 138 more words